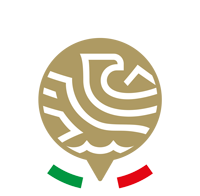 History and tradition
We at Le Due Torri are down-to-earth winemakers with a clear winemaking philosophy. We practice and honour the wine making traditions of the Friulian region, coupling this with the desire to experiment, driven by the constant pursuit for innovative, best exemplary methods of improved quality in the broader context of international enology.
Our wines are characterised by the Friulian winemaking tradition, redefined by a unique and personal touch, thanks to the meticulous work done in the vineyard and research of the latest techniques in this field.
Read More
1920
Vineyards that date back to the last century
L
e
D
u
e
T
o
r
r
i
,
T
r
a
d
i
t
i
o
n
r
e
f
o
u
n
d
e
d
®
EM
Discover all the products
Gallery
Moments of our land
Useful information
Are shipments free?
In part, yes. If you order more than 6 bottles, shipments are free throughout Italy. If, on the other hand, you order 6 bottles or less, there are transport costs but they are fixed, they do not vary according to weight or destination.
Is there a minimum order?
No, you can order just one bottle.
Is it possible to try your wine?
Of course! At our cellar you can try a tasting, taste our wines and you can take the opportunity to stop for lunch or dinner.
Why should i subscribe to the newsletter?
To stay updated on our products. To get preview information on the events we organize and to receive promotional codes to make purchases at a discounted price.

Follow us on Instagram for the latest news
[aperitif_core_instagram_list columns_number="2″ space="small" image_resolution="auto" photos_number="2″]
Events & Appointments
News, information and events
A celebration of vinicultural craftsmanship and terroir, the Market of Independent Winegrowers 2023, now in its 12th edition, will welcome over a thousand winemakers from ev