Cantine Aperte at San Martino 2023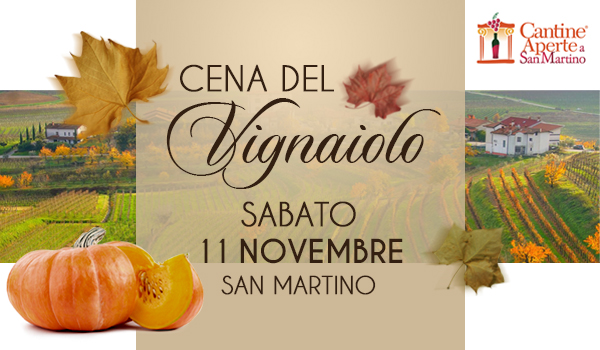 Cantine Aperte in San Martino is the ideal opportunity to relive the unique atmosphere of Cantine Aperte in the last summer of the year. This extraordinary event offers the opportunity to talk with passionate producers, discover the details of the harvest just ended and admire the warm autumn colors.
Join us Saturday 11 and b at our winery/ farmhouse Le Due Torri. You'll have the opportunity to taste our excellent wines of the territory, combining them with delicious dishes of the farm. In addition, you can participate in guided tastings, explore food-wine pairings, participate in emotional workshops and enjoy the Dinner with the Winemaker.
Here are our proposals for Saturday, November 11:
"Cena con il Vignaiolo"

Welcome drink
Appetizer: "cutlets" of pumpkin" with Pinot Grigio Ramato
First course: Risotto with pumpkin and taleggio combined with Friulano riserva 2018
Second: Beef stew with Tazzelenghe paired with Tazzelenghe 2016
Dessert: Red wine pears with mascarpone cream
Water and coffee are included in the cost of €35 per person. Reservation is mandatory.
BOOK NOW with WhatsApp "Cena con il Vignaiolo"!
In addition, Saturday 11 and Sunday 12 November, from 10.30 to 18.00, you will have the opportunity to visit the winery, the aging spaces and the production premises. We offer a free tasting of our classic line of wines and a reserve wine tasting for a fee. Throughout the day, delicious gastronomic accompaniments will be available.
Don't forget to join us on Sunday, November 12th for the Cantine Aperte Plate in San Martino.
We are waiting for you to share this unique experience together!